User-friendly and anonymous
whistleblower system
Whistleblower message
An employee who has valuable knowledge sends an anonymous and encrypted message
Message screening
Our screeners monitor and respond to the messages received through our system and guide the whistleblower through the process
Case handling
Based on what is reported, we forward the incident to our experts who make recommendations for handling the case
We provide you with a secure and anonymous solution
that will protect your business from wrongdoing. As a supplier of your whistleblower system, we have a strong focus on IT security and GDPR compliance.
ISO 27001 certification
Our ISO 27001 certification ensures information security management and compliance with the highest security standards
ISAE 3000 GDPR
The ISAE 3000 GDPR is the international standard for assuring non-financial information under European GDPR
Security authentication 2FA
Our two-factor authentication (2FA) requires a password and a text code sent to your smartphone for dual identification
Encryption
For enhanced security, we separate encryption keys and encrypted data across different servers and hosters
Code scanners
We utilize code scanners to detect security bugs in our source code and alert developers of any errors found
Cyber attack
We use the simulated cyber-attacks against our whistleblower system to proactively check for any exploitable vulnerabilities
How Whistleblower Partners System looks like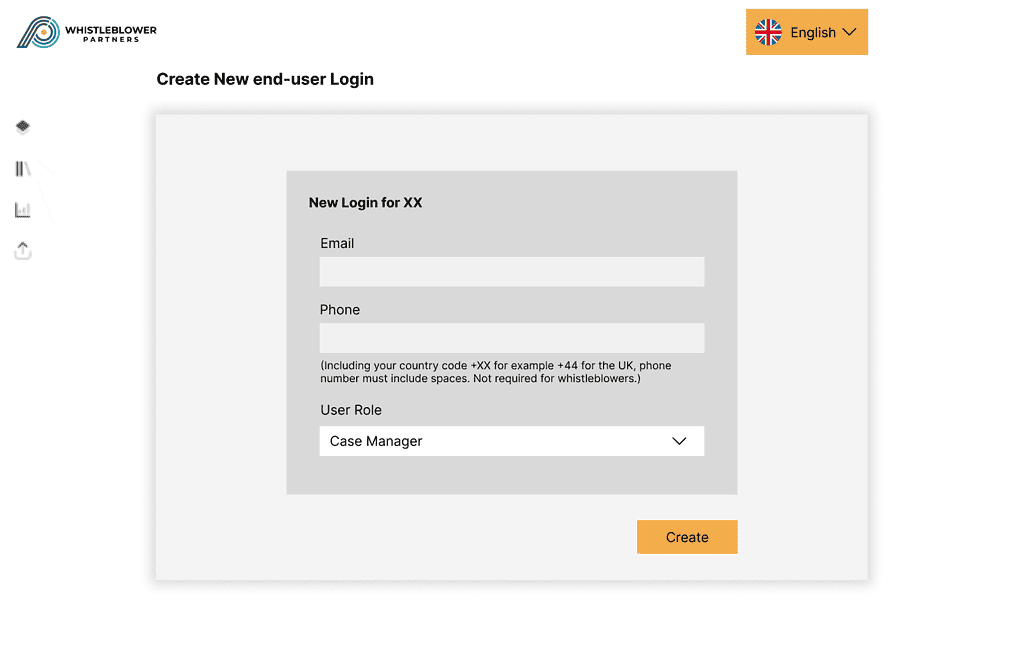 The admin in our system creates logins for the case officer and for the employees in the company.
If you have something to report, it is done through a common login for the whole company, after which you get your own case number for subsequent follow-up.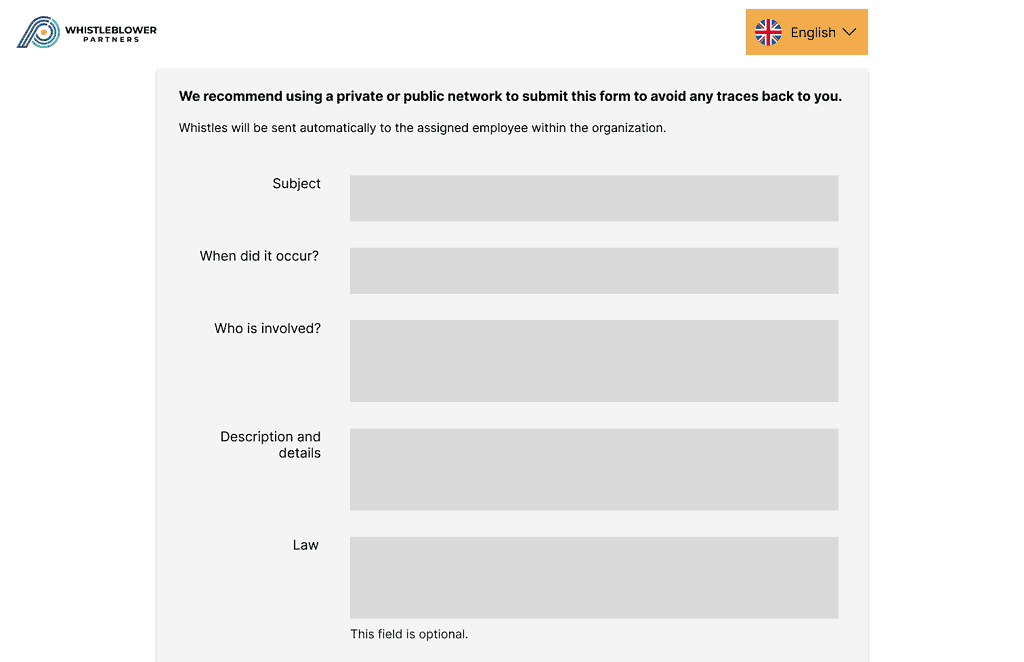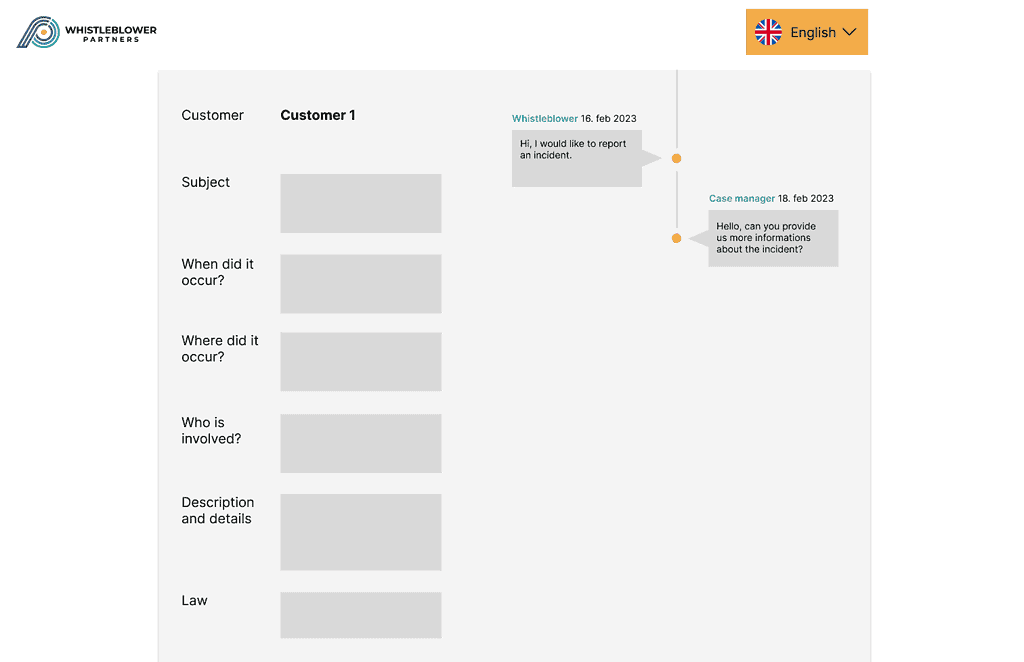 The selected case officer in the company uses country specific phone number to login and is able to see whistles from whistleblowers and make reports for the client.