What to do when you receive a
whistleblower message?
where we monitor your whistleblower scheme ​and screen the alerts that whistleblowers send
Anonymous whistleblower reports are received by the screening team through the system. They will be treated with integrity, confidentiality and independently with no conflicts of interest.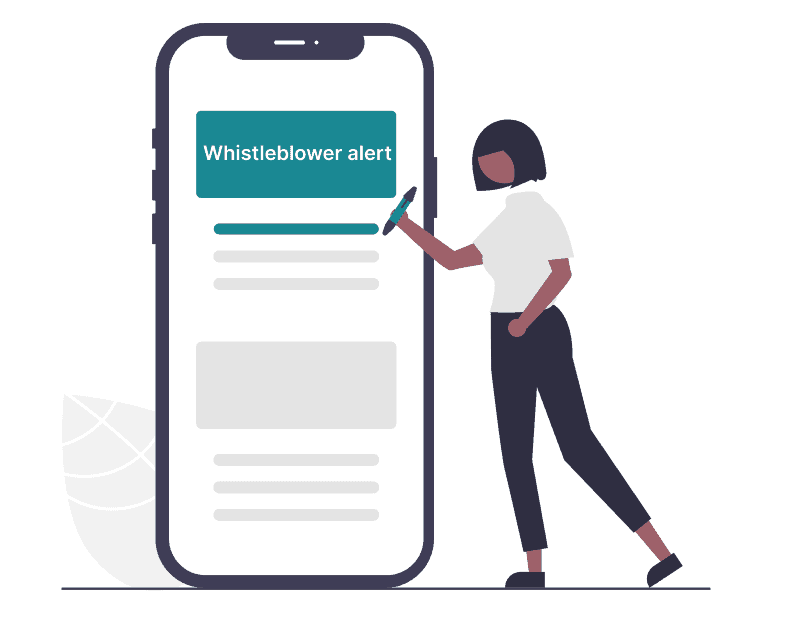 The report from the whistleblower is screened by our team of professionals with special competencies in the area concerned.
The screening team investigates what the case is about and how to solve it.
A report is drafted with a preliminary review of the case together with our experts' advice on the next steps
Can one independently investigate oneself?
Our answer is that is not advisable! You need an independent examination conducted by experts
While we recognize that it can be difficult for employees to raise concerns about misconduct, we take all such reports seriously. We firmly believe that it is necessary for independent experts to conduct any investigation of whistleblower reports or other employee concerns.
Whistleblower Partners provides guidance and support for employees who wish to report misconduct, and we handle such reports with utmost confidentiality and sensitivity. We have a team of specialists who are experienced in managing whistleblower reports and conduct an immediate legal assessment of each case. Then, the appropriate course of action is determined.
Our goal is to ensure that whistleblowers feel confident and secure in making their reports, and that any concerns are investigated thoroughly and impartially.